PCB Assembly Company
Technotronix is providing electronics manufacturing services such as PCB assembly, PCB fabrication, PCB prototype and other value-added services from past 40 years. We have an in-house state-of-art manufacturing unit at Anaheim, California. We work with local, national and international customers. We provide our PCB assembly services in the domestic market of USA and export PCB fabrication, PCB prototyping and assembly services in Europe (UK, Germany, France, Italy, Spain, Switzerland, Austria, etc.), Australia, New Zealand and more.
If you have any questions regarding our products or services, please contact us by calling or e-mailing us and we'll get back to you as soon as possible. We look forward to hearing from you.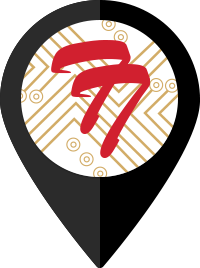 1381 N Hundley Street,
Anaheim, CA 92806

Why Should I approach for "PCB Assembly Near Me"? Does it really help to save cost and turnaround time?
Location is an important factor to get a quality PCB assembly services whether it's offshore or onshore PCB assembly service. Selecting a nearby PCB assembly company can save the delivery time and shipping cost.
Do you know California is one of the world's largest industry cluster and technology hub in offering innovative Electronic Manufacturing Services? So, choosing a PCB assembly company in California will ensure you to maintain the quality standards.
The other factors affecting the cost of PCB assembly service, such as manufacturing unit, distribution channel, strong supply chain, vendor framework and more.
We recommend you select a PCB assembly company with a strong customer base from varied industries and having years of experience to accept complex challenges & customization.
The customers are more preferring smooth business operations; So, they are selecting a company who can provide "Everything under roof" – from material procurement, fabrication, assembly process, design, layout, inspection and testing, surface finishing or conformal coating, packaging, and well-developed transportation & final delivery of orders. Ultimately, this can reduce the cost and lead times!

We are an ISO 9001:2015 Certified specialized PCB assembly company in California; providing complete PCB assembly services to multiple industries with adjusting lead times and best quality! Get in touch with us Or Request a quick quote for your any kind of requirements!

PCB Assembled in 24 hours
Best Turn around time for Prototype PCB assembly.
Kitted and Turn-Key option as per customers requirement.

REQUEST OUR BROCHURE
To know more about Technotronix
Request Brochure
Please provide your email address. We'll send you copy of our brochure in a PDF format.