LEADING PCB MANUFACTURER IN USA
ISO 9001:2015 | ISO 13485:2016 | AS9100 Rev. D | ANAB ISO/IEC 17021 Accreditation
We have over 44 years of knowledge and combined experience in rendering high quality PCB assembly and manufacturing services in different technologies like through-hole (THT), surface mount (SMT), and mixed technology. Mainly, we work with rigid, flexible, and metal core PCBs.
We try to continuously innovate and invest in design, prototyping, human resources, quality, digital & infrastructure, NPI, assembly, and testing and inspection equipment. At TechnoTronix, PCB assembly and manufacturing is our core competency! We are not just a PCB assembler; we completely test the board to box build level for delivering technical expertise and the most progressive solutions at competitive prices. Customer relations and trust are always important for us.
PCB Assembly Capabilities
Our PCB assembly services range from single sided PCBs to multi-layer PCBs, full turnkey and consigned assembly, high speed and prototype SMTs, custom PCB assembly, quick turn PCB assembly, cable harness PCB assembly to quick turn PCB assembly, and rigid flex PCBs. We also provide value added services like BGA reworking, custom conformal coating & potting, IC programming, x-ray inspection, in-circuit testing (ICT), and automated optical inspection.
Our layout process and final stage inspection reports help to get rid of the errors in any stage of circuit board manufacturing, and assembly. Our custom PCB assembly services will meet the quality requirements of OEMs, electronic product prototypes, NPI, or any industrial manufacturing requirements with large or mixed volumes, and quick turnaround. We have a supply chain of qualified vendors to source custom PCB components, in-house testing and quality inspection facilities to adhere with national and global PCB quality standards.
360° ELECTRONICS MANUFACTURING SERVICES
As a customer-focused company, we value our customers above anything else. We use our experience and technology to offer an accurate quote with transparent pricing and lead time for any electronics manufacturing services based on your requirements.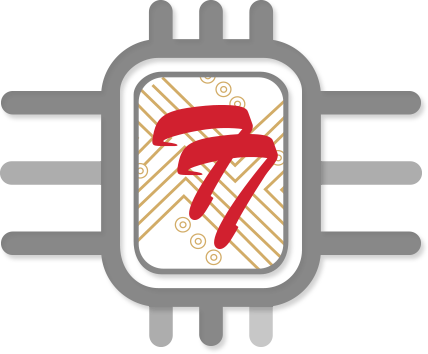 Full Service, USA Based PCB Manufacturer
We have a range of state-of-the-art PCB equipment to print different varieties of flexible and rigid substrates. Also, it is critical to have PCB equipment to combine feeder capacity and speed with the ability to place any component fine-pitch, BGAs, QFPs, chip scale BGAs, CSPs, flip chips and 0201s. So, whether a client wants to build PCB prototypes or running high-volume, in-line PCB production, Mydata machines can answer virtually all your placement needs.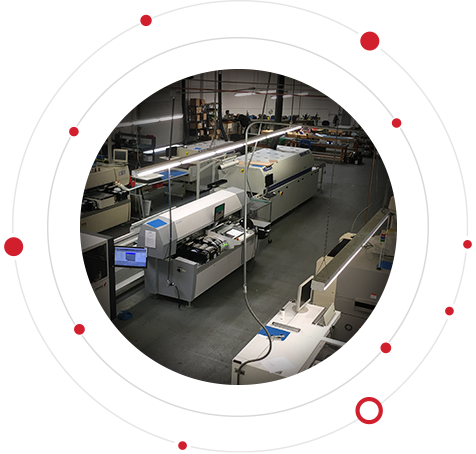 We are ANAB Accredited ISO/IEC 17021 management systems certified to provide safe, and consistent manufacturing practices.
Best turnaround in the industry.
No minimum PCB order requirements.
A network of reliable vendors worldwide to fulfil any critical or time-sensitive requirements.
We value relationship, integrity, and quality in our services.
The quality inspection is done in real time based on CRX-100 x-ray, BX benchtop AOI machines, and manual inspection wherever it is required.
Lead free and chemical free material can be available based on customer requirements.
Flexibility is at the heart of our manufacturing from custom, build to print electronics and to meet customer's requirements.
For any kind of requirements, email us sales@technotronix.us or call us 714/630-9200.
FAQ
s
Do you have any questions about our services? Get answers to all your questions.
PCB assembly service is a process of mounting electronic components like integrated circuits, capacitors, resistors, and more to the bare boards.
We provide our printed circuit board services in all 50 states of USA; Also, we export our services to Australia, New Zealand, Europe, and UK.
We offer SMT, combined surface mount, chip on board, multi-layer quick turn prototypes and more based on custom specification and requirements!
Well, the cost depends on your requirements including design, complexity, number of layers, etc.
Our best and quickest turnaround time is 24 hours.
We cater our services in automotive, aerospace, defense and military, telecommunication, medical, renewable energy, and many other industries as well.
Of course, yes. We provide complete box-build services from printed circuit board design, manufacturing, assembly to end product prototyping PCB!
Gerber files, native CAD, bill of materials with reference designators and assembly drawings!
Our value-added services include electro-mechanical assembly, cable and wire harness assembly, box builds, panel assembly, specialized PCB rework, BGA assembly, RoHS compliant PCBs, conformal coating, potting, encapsulation, testing, and more.
PCB prototype service is the delivery of product samples which are manufactured with the primary purpose of testing the functionality of design ideas. Generally, Prototype PCBs are developed for proof-of-concept.

PCB Assembled in 24 hours
Best Turn around time for Prototype PCB assembly.
Kitted and Turn-Key option as per customers requirement.

REQUEST OUR BROCHURE
To know more about Technotronix
Request Brochure
Please provide your email address. We'll send you copy of our brochure in a PDF format.