FLEX AND RIGID FLEX PCB TECHNOLOGY & MANUFACTURING
We produce custom flex and rigid flex printed circuit boards which are interconnecting layers; help our electronics engineers / layout engineers to have the flexibility to use them as per their custom application / product layout requirements which will also reduce cost.
Rigid-flex PCBs are not just ordinary flexible printed circuit boards, it's composition substrate lamination into single board that creates many opportunities and also allow circuit board / electronic device manufacturers to find substitute of multiple printed circuit board interconnection with connectors, wires and ribbon cable to create a single printed circuit board with a view to improve overall performance, reliability and scalability in the process.
TechnoTronix brings tomorrow's innovations today. Our consistent focus on innovation and developing modern technologies is nurtured through continuous learning, excellence, distinction, investment, and strong customer & supplier relationships. At TechnoTronix, we believe we possess what it takes to make us the ideal partner to provide electronics manufacturing, engineering, and layout services for your emerging technologies in mechatronics, green energy, and nanotechnology.
FLEX & RIGID FLEX TECHNOLOGY PCB SOLUTION

Multi-Layer Rigid Flex Circuit Boards

Rigid Flex Printed Circuit Boards

High Frequency Circuit Boards

Hi-Tech Multilayer Circuit Boards

Rigid-Flex Turnkey PCB Production / Prototype
Benefits of Rigid Flex PCBs
Space requirements can be reduced by applying 3D ability.
By removing the need for connectors and cables between the individual rigid parts, the board size and overall system weight can be reduced.
By maximizing space, there is often a lower count in parts.
Less solder joints assure higher connection reliability.
Handling during assembly is easier in comparison with flexible boards.
Simplified PCB assembly processes.
Integrated ZIF contacts provide simple modular interfaces to the system environment.
Test conditions are simplified. A complete test prior to installation becomes possible.
Logistic and assembly costs are significantly reduced with flex-rigid boards.
It is possible to increase the complexity of mechanical layouts, which also improves the degree of freedom for optimized housing solutions.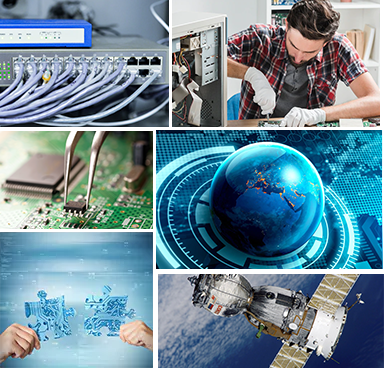 Capabilities and Layout Rules: Flex & Rigid Flex
Capabilities and Layout Rules: Flex & Rigid Flex
Description
Preferred
Standard
Number of Layers
1 to 12
12 to 24
Thickness Tolerance
+/- 10%
+/- 8%
Trace Width (mils) - 0.5 oz Copper
5 and above
3 to 4
Trace Width (mils) - 1.0 oz Copper
8 and above
5 to 7
Smallest Hole Size -Mech. Drilled
10 mils
8 mils
Smallest Hole Size -Laser Drilled
4 mils
2 mils
Aspect Ratio - PTH
6:1 or Less
Up to 10:1
Aspect Ratio - Blind Microvia
0.5:1
0.75:1
SMT Pitch (mils)
Over 14
6 to 14
Impedance Control Tolerance
+/- 15%
+/- 10 %
Min. Pad Size - Int. (mils)
FHS + 22
FHS + 18
Min. Anti Pad Size (mils)
FHS + 32
FHS + 26
Min. Pad Size - Button Plate (mils)
FHS + 25
FHS + 20
Min. Pad Size - Pattern Plate (mils)
FHS + 22
FHS + 18
Min. Soldermask Clearance
8 mils
6 mils
Min. Soldermask Webbing
8 mils
6 mils
Min. Coverfilm Webbing
14 mils
10 mils
Covercoat Type
Coverfilm
Flex LPI
Allowable Squeeze out per Side
5 mils/mil
3 mils/mil
Trace Geometry
Curved
45 degrees
"I-Beam" Traces
None
Minimal
Grain Direction
Specified
Longitudinal
Ground Plane
Cross-hatched
Perforation
Strain Relief
Yes
Yes
Inside Corner
Wide Radius
Radius
Construction Material
Balanced
Mixed
Bend Radius
Over 18x
10x to 18x

We invite you to visit our facility. Please feel free to call us at 714/630-9200 or email us at sales@technotronix.us to make an appointment to meet our staff. Inquire us for any custom flex and rigid flex printed circuit board manufacturing requirement!

PCB Assembled in 24 hours
Best Turn around time for Prototype PCB assembly.
Kitted and Turn-Key option as per customers requirement.

REQUEST OUR BROCHURE
To know more about Technotronix
Request Brochure
Please provide your email address. We'll send you copy of our brochure in a PDF format.